Tuface overwhelmed with guilt after what he did to his kidsF
Tuface overwhelmed with guilt after what he did to his kids
Four over 20 years he has dominated the entertainment industry not just in Nigeria but in Africa like a colossus inspiring millions of youths. When MTV base hit Africa almost two decades ago, he was the poster boy of the platform as the music video of his runaway hit track, African Queen, an evergreen was used to launch the TV station.
That he is the most decorated Nigerian artiste is not in doubt. A pioneer, he is the first Nigerian artiste in contemporary times to get an endorsement deal worth millions of naira with Guinness Nigeria Plc in 2004 thus opening the floodgates of endorsements for Nigerian artistes.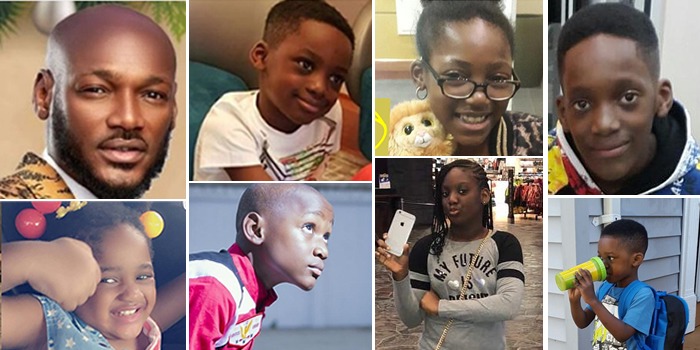 And it has not all been roses. There have also been challenging times when his career took a deep and he almost lost it all but somehow, Tuface Idibia keeps bouncing back baffling industry watchers and proving that indeed he is the King of the Game.
However, despite the success, the glitz and glamour, Tuface Idibia has revealed that he is overwhelmed with regret whenever he realizes that while he has been an outstanding success on the musical front, he has not been that successful with his kids as far as spending quality time with them is concerned.
The act who recently in an interview said he regrets the facts that all his kids are not from one woman opened up on his biggest regret!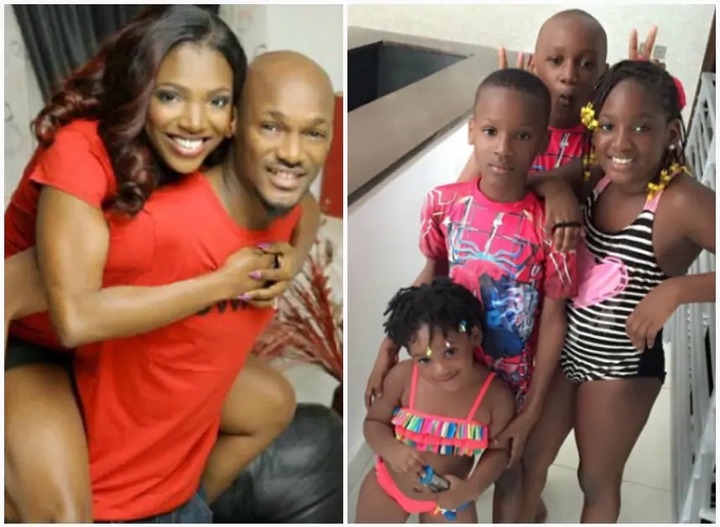 In a chat he said: "Sometimes I feel very bad I don't spend as much time as I would love with my children; they mean so much to me. But I try to create time. No matter how bad it is, whenever I am free, I hook up with them. Sometimes I cancel important events just to be with them because it is not all about money but love and family."
Today he has seven kids from seven. While his wife, Annie Idibia has two kids, Isabel and Olivia for him, Sumbo Ajaba has two boys for him, Zion and Nino. And Pero Adeniyi has three kids for him namely Justin Agaba, Innocent Ejeh Oluwakitan, and daughter Ehi.
Don't you think that Tuface's kids are cool? Please don't forget to share and drop your comments in the comments section.
Share this post with your friends on
0 Responses