Soldiers Flog SARS Officers On Illegal Duty Mercilessly In Lagos
Soldiers Flog SARS Officers On Illegal Duty Mercilessly In Lagos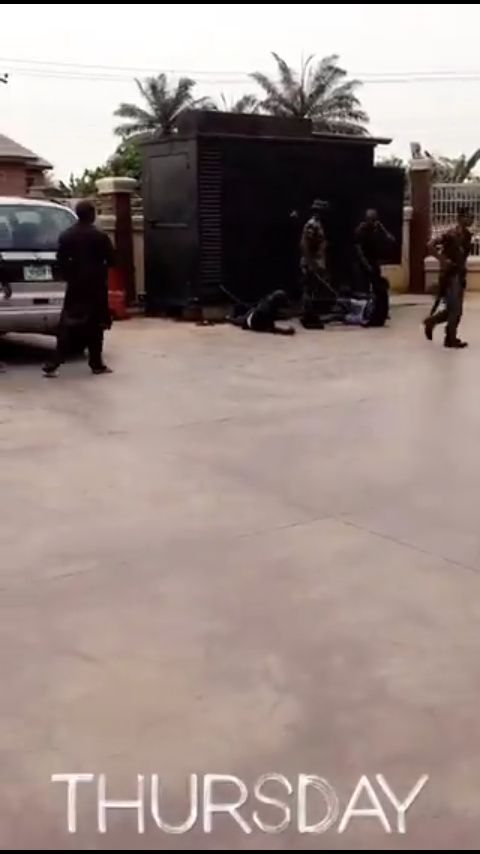 Confusion and drama as Millitary men gave SARs officials the beating of their lives after attempting to raid a hotel that belongs to a Colonel in Lagos.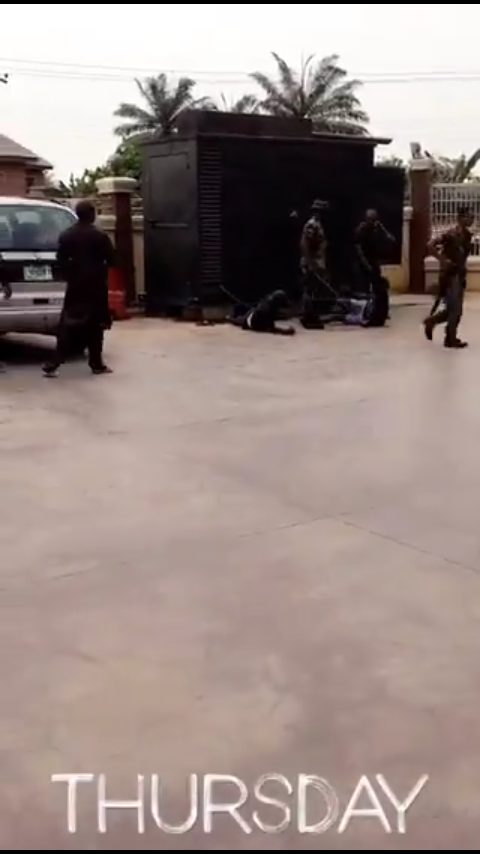 According to eyewitnesses, the SARS Officers stormed Baystar hotel in Lagos to raid the place over reports of Yahoo boys hanging out there but it backfired.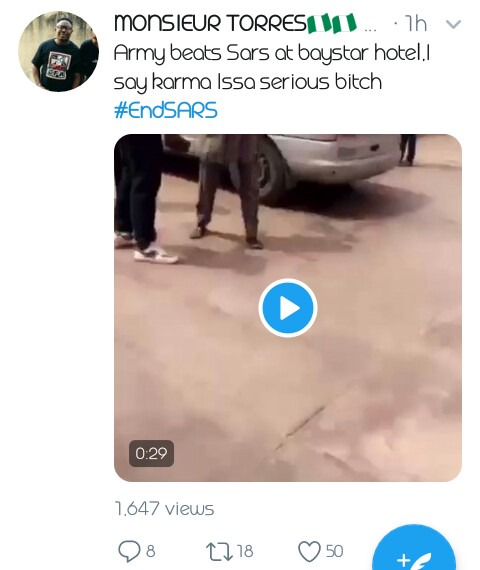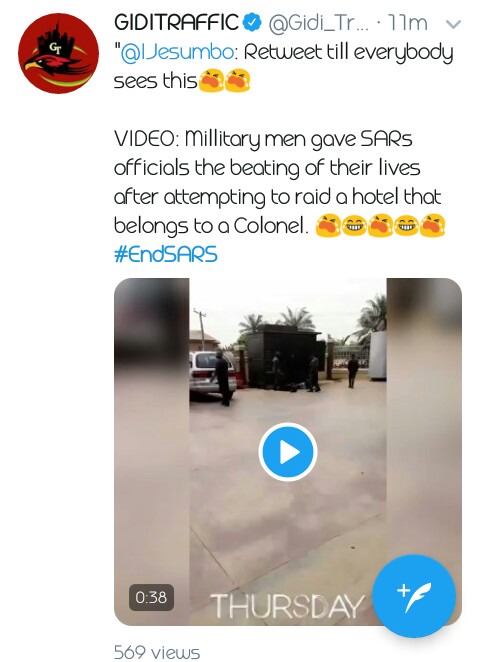 This is coming hours after some SARS Officers killed two Hausa traders in Abeokuta the capital of Ogun state while chasing suspected Yahoo boys.
The killing has sparked serious riot in Abeokuta by other traders who are demanding for justice for their colleagues.
This is very strange!! Drop your comments below and remember to share to others.
Share this post with your friends on
0 Responses